Pal Fuel Injection & Turbo Ltd
We specialize in EUI injector, HEUI injector Mechanical injector, diesel fuel injection pumps Turbo Chargers Experience technician Family owned company we take pride in it. Family working in this field 40 years Together Everyone achieves More. Pal Fuel Injection & Turbo Ltd is Locally owned and operated in Surrey BC, Canada. Pal Fuel Injections provides complete fuel injection all kinds of gas and diesel injectors, EUI, HEUI, COMMONRAIL injectors. We sell a most of the rebuilt & new diesel injectors & turbos. We always deliver the best products for your light, medium, & heavy duty diesel Vehical.
Our Products
We provide the best products in the market.
We Service
We service most of the diesel brands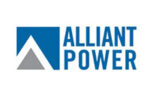 Why Choose Pal Fuel Injection & Turbo Ltd?