Pal Fuel Injection & Turbo Ltd
Pal fuel injections are your one-stop source for fuel injectors and turbochargers. We have been providing servicing and repair facilities to light, medium and heavy-duty injectors of Volvo, John Dheere, Denso, Detroit Diesel and many more for years. Our technicians are experts in repairing and rebuilding existing injectors and chargers. We have a well-equipped workshop and a wide range of tools to tackle the most challenging injector issues. Our specialization range from EUI injector, HEUI injector, Mechanical injector and diesel fuel injection pumps to Turbo Chargers. We sell products from leading manufacturers such as CAT, Cummins, Detroit, Hino and Isuzu. At Pal fuel injections, you'll get everything from injector servicing and spare parts to fuel injection servicing and anything in between.
We Service
We service most of the diesel brands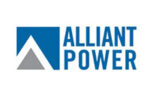 Why Choose Pal Fuel Injection & Turbo Ltd?